Posted on May 14, 2019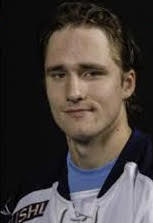 We are happy to announce that Sebastian Fuchs will be part of College Hockey Sweden! Sebastian will help out on ice and also be the Supervisor at the dorms. Last year he coached Lidingö J18 Elit-team!
Sebastian has played in the USHL and NAHL and was committed to Denver University. Unfortunately a series of concussions ended his playing days.
Sign Up Now to reserve Your spot!