Postat den 13 juni, 2017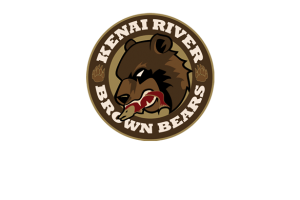 CHS är otroligt glada att kunna tillkännage att Kenai River Brown Bears (NAHL) kommer till oss i sommar för att leta spelare! Kenai River har nyligen genomgått ett byte av tränare och ny huvudtränare är Josh Petrich. Nygammal scout för laget är också Johan Skinnars som kommer att ansvara för scoutingen i Sverige och givetvis också på CHS!
Coach Petrich har följande meddelande, "The Kenai River Brown Bears, proud members of the NAHL, are excited to have Johan Skinnars representing us at College Hockey Sweden. CHS and Scandinavian Hockey Consulting have a great reputation of helping elite imports find a place to play in the US and we can't wait to see players that can help us this season and in the future.  Johan was a successful member of the 2009-2010 Kenai River Brown Bears and has had a very successful pro career following his time with us.  We are excited to have him on board as our European Scout!"
Vi har fortfarande ett fåtal platser öppna Week 2 så anmäl dig snarast för att säkra en plats!